How FinTech Companies Are Changing the World of Finance
7 min read
Oct 5, 2021 2:04:26 PM
With 3 continents and 21 countries, the Middle East is very diverse culturally as well as economically.
The region is now brimming with FinTechs and has seen considerable innovation in this field in recent times.
Not surprising then, the digital transformation services there have a lot to offer in the arena of FinTech software development and solutions to those eager to ride this new wave.
There are considerable regulations to protect customers as new Fintech service providers continue to level the playing field.
Digital penetration is high in the region and the financial weather is conducive for collaborative approaches in FinTech.
As part of a thriving ecosystem, FinTechs are now being considered as strategic partners by banks and other financial institutions.
As per statistics, 85% of banks have prioritized digital transformation and 3 out 4 global customers are relying on FinTech services to transfer money.
And that's not all; 60% of traditional banks are willing to collaborate with FinTech startups while 20% hope for an annual ROI on FinTech projects.
In the Middle East, FinTechs are expected to grow very quickly from just 30 FinTech companies in 2017 to 465 companies in 2022.

Despite the initial apprehensions and uncertainty, the region is swiftly embracing new means of conducting financial transactions with FinTech.
Let's look at the drivers influencing the financial landscape in the Middle East and understand why FinTech is undoubtedly the future of finance.
Understanding FinTech
FinTech is born out of the union of two terms - financial services and digital technology - and rests on innovative business models to offer better financial services and experiences.
It has been consistently strengthening its four business pillars namely asset and wealth management (AWMs), consumer banking, insurance, and payments and transactions services with advanced technologies such as Artificial Intelligence, machine learning, chatbots, predictive analytics, Big Data, cloud, and Blockchain technology.

Often perceived as a disruptor, FinTech is now seeing greater innovation with growth in mobile banking, online lending platforms, digital currencies, algorithmic risk management, and automated trading and investing.
It now leads the way for banking systems that are eager to evolve with changing consumer behavior and expectations.

The Middle East is now a hotbed for FinTech as confirmed by a report by consultancy firm RedSeer that states one in four investment deals was made in the FinTech sector making it the most funded sector.
A favorable regulatory environment and financial free zones with regulatory sandboxes and accelerators have immensely contributed to FinTech adoption and innovation.
What's driving FinTech?
For a long time, the population in the Middle East has relied on cash for payments despite being digitally savvy.
But things are changing now and so is the payments landscape.
The region is now embracing technology like never before paving the path for a rapidly evolving financial environment.

Bahrain and UAE have emerged as FinTech hubs and FinTech-related policies and regulations have increased considerably.

Some of the top drivers of FinTech innovation include:
Technological advancements
Consumer behavior
Customer centricity
Mobile penetration
Better access to information
Growing interest and investments in FinTech
The ecosystem is now conducive for modern financial alternatives and supports innovation in the region.
There is therefore an eagerness among financial companies to ramp up their digitalization efforts to build new frontiers for the Middle East.
Rising digital adoption
With more than 28% of the population in the Middle East aged between 15-19, it is easier for the region to migrate to newer modes of banking and payments and transform to become a digital-first region.
Full-scale digital transformations are underway in several traditional banks in the Middle East to stay competitive.

As such, the scope is huge for new entrants as well as legacy players when it comes to evolving financial methods of banking and payments.
Those like Apple Pay, Alipay, G-Pay, and Samsung Pay have already got a strong foothold in the MENA (the Middle East and North Africa) region with digital transactions seeing a solid surge.

While 44% of online purchases were made through cards, 11 percent were carried out via E-wallet (as of January 2020).
Legislation is in place to accommodate the new pace of e-commerce and digital payments.
While the Middle East is still in the early stages of FinTech adoption, modernization is evident across all financial avenues.
The growth of the Islamic finance sector
The total value of all Islamic financial assets across the world stands at more than $2.5 trillion while over $540 billion worth of the Islamic banking assets come from the MENA region.
The Islamic finance industry is growing, allowing greater opportunities for the adoption of FinTech.
The Clifford Chance report confirms, "Islamic finance is keeping pace with modern finance and could by analogy be extended to FinTech.
The market-leading Islamic Finance practice at Clifford Chance has been involved in some of the most innovative structures in recent years to provide equivalent finance and insurance products to consumers and investors seeking Islamic compliance."

The banking regulations and guidelines may differ across countries though the emergence of new international bodies like the Accounting and Auditing Organization for Islamic Financial Institutions (AAOFI) and the International Islamic Financial Markets (IIFM) is playing a pivotal role in establishing industry-wide standards to enable a consistent regulatory framework.
Emerging FinTech hubs
While entrepreneurs in Dubai and Abu Dhabi continue to deliberate about the potential of FinTech, it has already established a strong foothold in the UAE, Saudi Arabia, and Bahrain.
The UAE
Home to the majority of FinTech startups (46%) in the MENA region, the UAE is witnessing tremendous growth in this area due to a mobile penetration of 173%, a vast number of active Internet users, and a whopping 83% ready to adopt FinTech solutions.
The country aspires to become completely cashless as residents continue to eagerly embrace digital payments.

The launch of its first independent digital bank Zand clearly indicates its commitment to support FinTech.
US-based payments company Stripe and Ireland-based regtech company DX Compliance have also forayed into the UAE market further fortifying the FinTech ecosystem.

Explains Gonçalo Traquina, a Partner at KPMG in the Lower Gulf, "Accelerators and events are an important part of building up the UAE FinTech ecosystem.
H1'21 saw some interesting developments in this area.
The Ministry of Economy and the Securities and Commodities Authority launched a Fintech Megathon to help reimagine financial services in the UAE.
Hub 71 and Modus Capital also launched Ventures Lab – a program aimed at helping early stage founders build viable products."
Saudi Arabia
Touted as one of the largest Islamic banking markets, Saudi Arabia too is actively supporting digitization efforts in the financial sector by offering licenses, funding, and favorable regulations.
No wonder it is regarded as one of the top digital banking markets in MENA with 76% of customers using digital platforms and 60% of banking customers using online and mobile apps for banking needs.

Khaled Alsaleh, Managing Director, SAP Saudi Arabia explains, "The Kingdom is one of the world's most digitally advanced countries, and banks are leading their transformation with real-time digital solutions to meet their customers' banking needs. Saudi banks are driving new and innovative banking models in line with Saudi Vision 2030 goals for economic growth and diversification."
Bahrain
Bahrain is boosting its economy with sandbox environments and governmental institutions.
It issued open banking rules in 2018 thus facilitating secure digital payments.
The Central Bank of Bahrain supports local entrepreneurs and offers new, innovative retail payments systems.
Cashless payments in August 2021 surged by 65% with over 11.3 million digital transactions taking the total value to almost $744 million.

Explains Dalal Buhejji, Executive Director of Business Development Investment Origination at the Bahrain Economic Development Board, "The Kingdom has a proven track record of reacting quickly to embrace emerging financial technologies and flexibly regulate them.

An example of our forward-thinking regulatory framework is the way the Kingdom mandated the adoption of open banking.
Our regulatory approach, along with our advanced digital infrastructure, is why we are at the forefront of developing the technologies, solutions, and ecosystems that will form the future of the region's digital economy."
Banking on the future with FinTech's
Open banking has opened doors for FinTech to scale and excel.
What it needs now is a better collaboration with banks to enable a thriving financial ecosystem in the Middle East with the help of appropriate digital transformation services.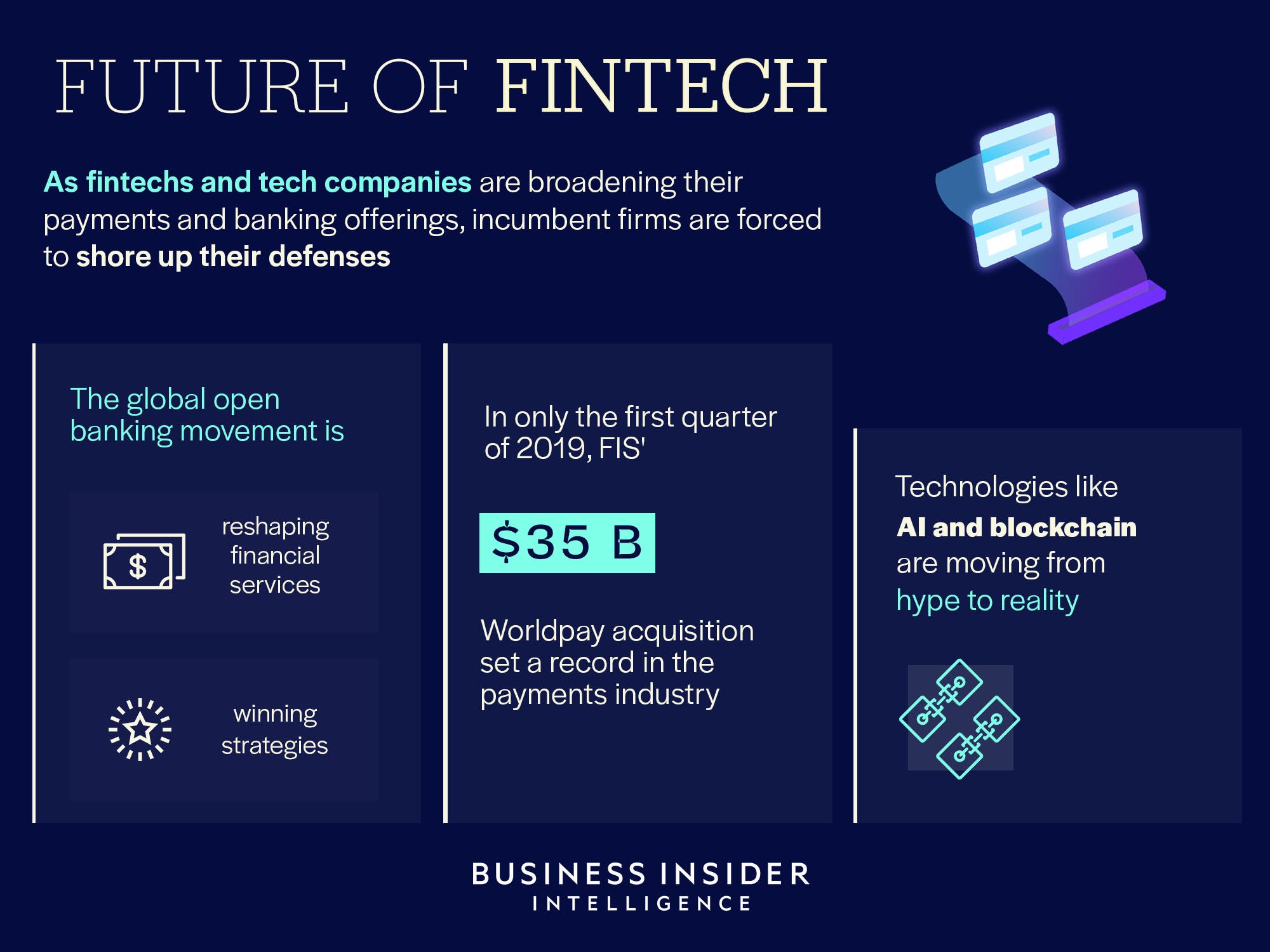 For a long time, its growth was hindered due to security concerns pertaining to personal and financial data.

Today, FinTech symbolizes ease, convenience, agility, and efficiency.
Read More:- Building thriving business partnerships with Open API
Consumers in the Middle East are now using FinTech solutions like peer-to-peer money transfer, connected insurance, crowdfunding, and accounts aggregation with amazing ease.
The FinTech sector will thrive through:
Funding and capital
Policy regulation
Better collaboration
Robust infrastructure
A nurturing legal and regulatory environment supported by Government efforts is surely helping the Middle East build a vibrant FinTech ecosystem.
Strategic initiatives, collaboration with banks, and a solid technology stack to extend FinTech services will further help FinTech broaden its horizons.
Summing up
While banks have forever been an integral part of the financial journeys of customers, FinTechs are now playing an important role in facilitating them.
What's interesting is that all financial players can co-exist as there are opportunities for all of them.
Banks will simply have to tweak their strategies to brace the competition.

Luckily, cutting-edge technologies will help banks and financial companies foster effective partnerships and build trust while nurturing a digital-first approach.
All they need to do is choose the best digital transformation company to transition to a more promising FinTech-enabled future.